LEE COUNTY HIGH SCHOOL GIVES BACK!
Over the past 7 years, Lee County High School Athletics and its Booster Club have donated thousands of dollars to Breast Cancer Research and Awareness. This year, we are combining our efforts to make an even bigger impact in the quest to find a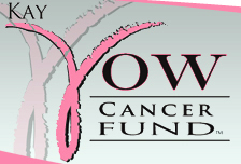 cure for Breast Cancer, a cancer that has affected so many friends, family and staff at our school.
Volley Bally and Powder Puff Football are partnering to support the Kay Yow Cancer Fund to deliver a Yellow Jacket one two punch to fight like a girl and fight breast cancer!
Proceeds from our events are divided between women's athletics, and the Kay Yow Cancer Fund.
We hope you will join our teams, in either donating, working, coming to an event, or encouraging others to participate, let's work together to help wipe out this terrible disease!
Click "Fight Cancer" for more information.
This years Dig Hope Volleyball game will be Thursday October 13 4:30/5:30
5th Annual Powder Puff
Football Game
TBA
3rd Annual Volley Bally For Cancer
TBA
Click "Fight Cancer" for more information!