---
Graduation Information ~ Friday June 12
Graduation Live Streaming
Graduation Practice
Friday June 12th at 8:30 am. Seniors should report to the gym. We will do a practice both inside and outside on the field.
Graduation Night
Grads should report to their classrooms by
6:00 pm
- dressed and ready. Be sure to arrive early so you'll have a place to park.
Graduation Ceremony
The gates will open at 6:00 pm. No outside food or drinks (except water) or noise makers (air horns, cow bells, silly string) are permitted
. Guests are reminded to refrain from yelling when a graduates name is called. Clapping is the best way to show support for the class of 2015. Every parent, grandparent, and relative wants to be able to hear their special graduate's name called and cherish the evening's festivities.
The Southern Lee Athletic Booster Club will have concessions open until 10 minutes before the ceremony begins as Friday will be a warm summer night. Southern Lee is a smoke-free campus.
Dress Code for Graduates
Ladies are to wear skirt/dress, no flip-flops, rainbows, spiked heels (you will be walking quite a distance, and some of it in grass).
Gentlemen
are to wear white collar shirts, navy slacks, dress shoes and tie.
Blue jeans, tennis shoes, beach sandals, short are not consider proper attire. Cap and gowns are not to be altered in any fashion. Seniors will not participate in graduation exercise unless attire is properly in accordance with the mandated guidelines. In addition to proper attire, excellent behavior is expected of each graduation senior.
Inappropriate behavior during the graduation ceremony will result in the senior being removed from the field and not receiving their diploma on June 12th.
---
Drivers Education Sign Up: July 2015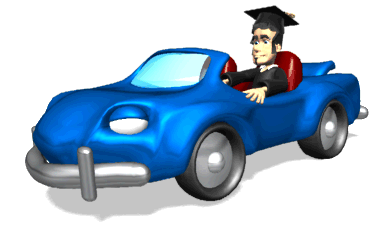 CLASS DATES: July 13-16 and 20-23
The July class consists of 8 classroom sessions for two weeks Monday - Thursday
Must be 15 on or before JANUARY 15th, 2016 to be eligible
.
---
Environmental Science and Math Camp
It's going to be an exciting summer with the new 2015 Environmental Science and Math camp at Southern Lee. The camp is open to rising 9th and 10th graders from any Lee County school.
The camp is 3 weeks long and operates daily from 8:30 to 2:00 Monday-Thursday July 6 to 23.
The cost is only
$25
and includes snacks and lunch.
Students will collaborate to research and plan the best location for a cell phone tower in the ProPhone and Environment program. By combining math skills with environmental science, students will apply critical thinking skills with core concepts learned in the classroom.
Hosted by Mrs. Braxton and Mrs. Showalter this 12 day camp will cure the "
I'm so boarded
" teenagers in a fun-filled STEM camp. Contact Mrs. Braxton at 919.718.2400 x 2114 or
abraxton.sl@lee.k12.nc.us
.
There are a total of 6 camps being offered for students entering grades 6-10. From exciting robots to mission possible, there's a place for you with in a
LCS 2015 STEM CAMP
!
---
Southern Lee Prom Photos
https://2015slhsprom.shutterfly.com
Scroll through to see the highlights of your night in the big city of lights!
---
Senior Survey Class of 2015
Seniors- please fill out the google doc
form
with this link. This information is required for graduation. You will need information on your scholarships, address of the college if you are planning to attend, phone numbers and email address for both you and your guardian. Congratulations to the class of 2015!
Remember, this is a

requirement

before you can walk across the stage.

---
Class of 2016 Senior Portraits
Lifetouch will at Southern Lee High School on July 22nd and 23rd to take Senior Portraits.
Appointment cards should be mailed to your homes in the next few weeks.
Please keep your Appointment Card as your password for the
Prestige Portrait website will be listed on your card.
The sitting fee is $25.00. You may bring up to 2 casual outfits for your session; Lifetouch will provide a tux/drape. You need to take at least 1 Formal picture and 1 Casual Picture for the Yearbook Portrait Section.
If you are unable to attend during these days, Senior retakes will take place at the school on September 2nd; this will be the only retake session at the school.
If you still wish to appear in the Yearbook Portrait Section, but cannot attend any of the school sessions, you will need to make an appointment with the Raleigh studio by going to Prestige's website or contact Lisa Davis with Prestige at 919-377-0026, ext. 113.
---
Congratulations Mrs. Showalter!
The faculty, staff and students of Southern Lee are so proud of you.
Mrs. Showalter is a true Cavalier and so deserving to be recognized at Southern Lee's TEACHER OF THE YEAR!

---