SCHOLARSHIP OPPORTUNITIES
The following scholarships are available to be picked up in guidance. Please stop by and take advantage of these opportunities as they do have deadlines.
NC Jaycees - 2014 Outstanding Teenagers
NC Bar Association - Children of NC Law Enforcement
NC Society of Accountants
State Employees Association of NC
Tractor Supply - FFA Scholarship
Open Doors - Unlock Your Future Challenge
Priscilla Anne Edwards Endowment - Volleyball and Softball Players
Kiwanis Club of Lee County
(MS Excel Format)
---
New Bell Schedule
Beginning 3/5/14 we will operate on the following bell schedule to include the LCS Board approved make-up plan of adding an additional 15 minutes to the school day to accommodate the missed days due to inclement weather. This will be effective through June 9, 2014.
1st block: 8:00-9:40
2nd block: 9:45-11:25
3rd block: 11:30-1:35
A lunch: 11:30-11:53
B lunch: 11:58-12:21
C lunch: 12:44-1:07
D lunch: 1:12-1:35
4th block: 1:40-3:15
---
DECA Competition
The DECA Chapter of Southern Lee High School had a record setting year at the 2014 State Competition in Greensboro, NC. NINE students from Southern Lee qualified to compete at DECA ICDC in Atlanta, Georgia where 16,000 students from around the world will compete. The Southern Lee students set school records and solidified the place of Southern Lee as one of the premier DECA chapters in North Carolina.
This is a list of the awards received by Southern Lee students:
*Emily Brummett – 1st place in Business Services Marketing
**Rachel Wilson and Madeline Lutz – 1st place in Finance Operations** and 2nd place in Hospitality Services Team Event
Colby Kirkman and Colin Yoder – 2nd place in Sports and Entertainment Promotional Plan
Addie Gonzalez – 2nd place in Principles of Business Management and Administration
Daisy Chang – 3rd place in Principles of Finance
Olivia Yarborough – 4th place in Business Services Operations
***Jordanna Kalkhof – 5th place in Hospitality and Tourism Professional Selling
*First student to win an individual state event from Southern Lee
**First team to win an event from Southern Lee AND first students to ever place in 2 events at state
***First student to qualify for the National DECA Competition 3 years in a row
---
JROTC Tri-Meet
Lee County High School JROTC hosted and supported its annual Tri-Meet on Saturday, 1 March 2014, on the Lee County High School campus. The Tri-Meet included Drill, Rifle, and Raider matches, with awards and trophies for individuals and teams. There were 20 JROTC Programs throughout the State of North Carolina that participated (Div 1A thru Div 4AA). The following JROTC Program was the overall winner at LCHS JROTC Tri-Meet:
1st Place: Hopewell High School, Charlotte-Meckenburgs
2nd Place: Jack Britt High School, Fayetteville North Carolina
3rd Place: Southern Lee High School, Sanford, North Carolina
---
WRAL Extra Effort Award
Recipient: Jordanna Kalkhof
---
2014 Southside Baseball Camp
June 16-20th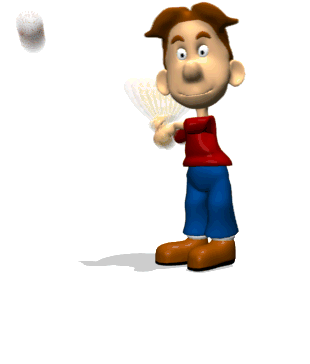 ---
A $30,000 College Scholarship (Students K-12)
A $50,000 Google for Education Tech Grant for our school
Visit http://google.com/doodle4google for more information and to download entry forms. This year's theme is "If I could invent one thing to make the world a better place..." The deadline for submissions is March 20th, 2014. Google will use the "doodles" on their homepage to celebrate important historical figures, events, and holidays.
---